By far this is one of my favorite dishes of all times back home people usually use meat or chicken to make this dish but Egyptian sausages is the best for me it gives this dish; taste magical for me and I am always sure that if no one took the dish away from me I would eat the whole think without blinking.
This is easy light healthy and above all tasteyyyyyyy, and for the sausages I don't know about other kind of sausages like the Italian one but I am much sure that they all would be fine.
And for the Egyptian sausage blend I always get from an Egyptian meat shop called TAYBA in front of Safa park gate one.
Now lets get to the making part of it
Ingredients:
1/5 kg Egyptian sausages
5 medium size potatoes
1 onion (sliced)
1 green pepper (sliced)
4 or 5 gloves garlic (sliced)
1 big spoon tomato paste
3/4 cup water
2 big spoons olive oil
salt pepper and oregano
Step One:
This is an easy dish so not much steps you need here to slice all your veggies thin slices (the onions, green peppers, and the garlic), and for the potatoes medium thickness circles so you make sure they wont be under cooked or burned
Step Two:
Put the veggies and the sausages in a baking pan and drizzle with the olive oil and put on a medium high heat on oven top and mix well until they brown a little bit.
Here is how it look after 5 minutes on medium high heat (remember to move it around so all of it brown not only the pieces down
Step Three:
Mix the tomatoes paste with the water add salt pepper and oregano and mix well, and then add to the sausages and potatoes mixtures. boil on stove top for 5 minutes.
Step Four:
Move it to the oven covered with foil and leave it around 25 to 30 minutes, REMOVE the foil and turn on the broil for about 5 minutes and that's it you got yourself an amazing tasty healthy lunch.
And here how it looks when done and you will have your kitchen smells amazing maybe the neighbors will jump in hahahhaha
It is best with white or vermicelli rice and if you wonder why don't I have some amazing pix to this dish like my other posts, the answer is a starving mommy and malika waiting to eat all of this there was no time for taking more pix
hahaha
Try it PLEASE you will love it and tell me how it turned out with you
have a nice day pretties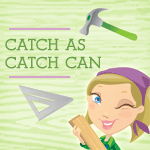 - See more at: http://www.lifeonlakeshoredrive.com/p/photo-bucket.html#sthash.yhYyeRlI.dpuf
- See more at: http://itssoverycheri.com/2014/05/18/party-time-5-18-2014/#sthash.6LiagYL6.dpuf